When we discover the middle path, we neither remove ourselves from the world nor get lost in it. We can be with all our experience in its complexity, with our own exact thoughts and feelings and drama as it is. We learn to embrace tension, paradox, change. Instead of seeking resolution, waiting for the chord at the end of a song, we let ourselves open and relax in the middle. In the middle we discover that the world is workable.

Jack Kornfield
Dear colleagues,
Topics in this issue:
Corona 3.0
One WISH - International Online WISH Congress May 7-11, 2021 with pioneers of the sensing method.
International WISH website in a new look
A special year is coming to an end. A year which turned out to be different to most of our imaginations. The global pandemic continues to have a firm grip on us. It is changing our everyday lives, our relationships, our daily activities. Social divisions are taking place and in our practices we are confronted daily with a new, more intense dimension of sensitivities and complaints. What could be compensated and covered up until now, suddenly breaks open, can no longer be suppressed by the collective state of emergency.
Corona 3.0
Our WISH colleague Anne Schadde from Munich has already shared her philosophical approach to the Corona crisis with us twice this year. I am very pleased that Anne is also bringing us her perspective for this winter issue with her contribution "Corona 3.0". Her profound contribution holds hope and confidence and additionally contains a case study, which you can read as usual in the code protected research area. Ask for the code if you want access (email)
Read Anne's Article "Corona 3.0"
"One WISH" The Online congress 2021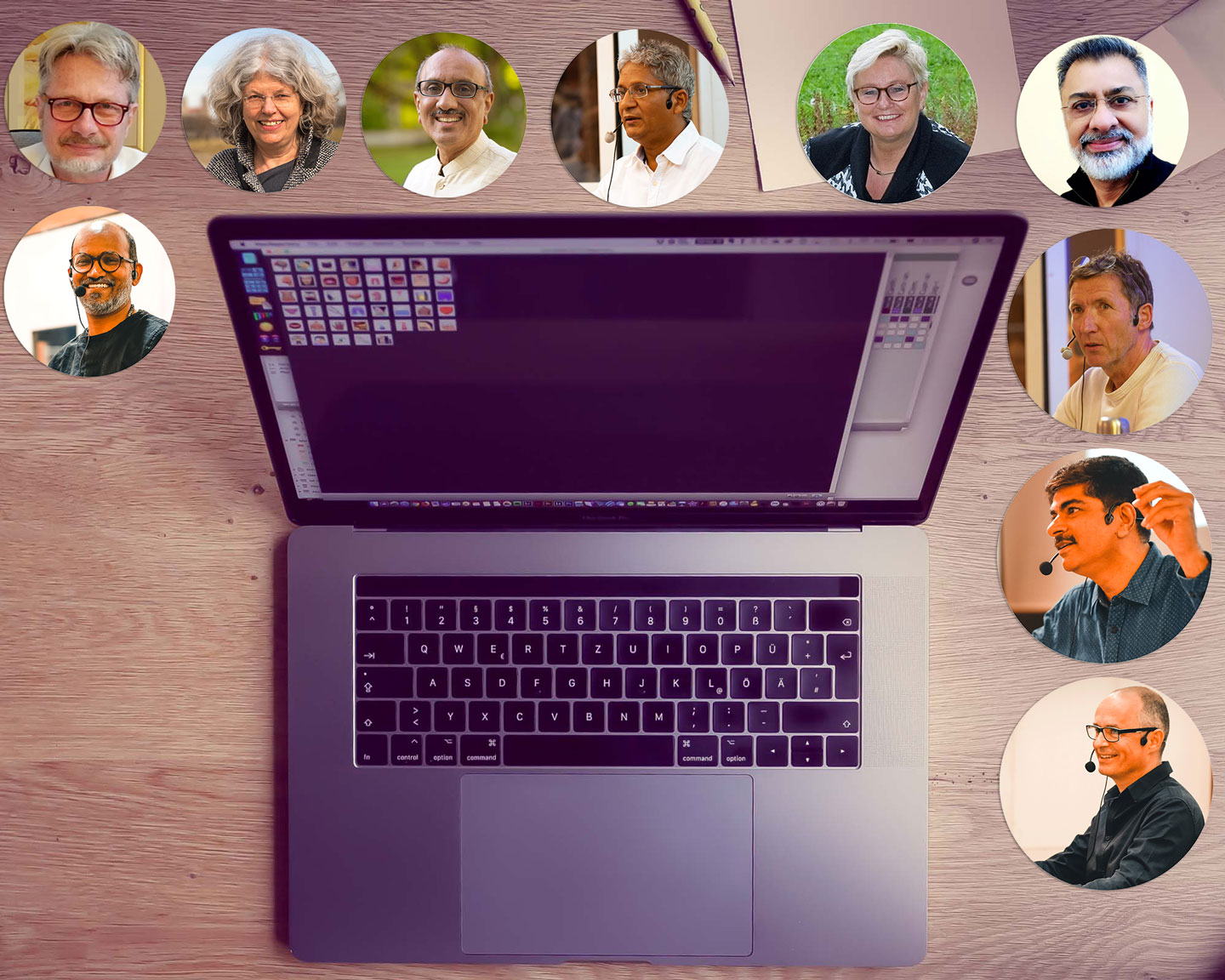 In our fall issue, I had already reported on the planning of the 1st international online WISH congress "One Wish". I am very pleased that the preparations for this online congress are already well advanced.
During the 5 congress days from May 7-11, 2021, you will have the opportunity to look over the shoulders of the pioneers of the Sensation method from your home. The speakers will tell us about the beginnings and the development of this special method, but also about the evolution within homeopathy.
What we can expect
On each of the congress days 1-4, the focus will be on 2 speakers. In personal interviews you will learn about their philosophical background, inspiration and motivation. You will learn how the Sensation method has developed and how the respective speakers have grown into it.
In the practical 2nd part, the speakers will demonstrate how they apply the Sensation method in their daily practice using actual case studies.
On day 5, Paresh Vasani will introduce us to Synergy Homeopathic software (formerly Mac Repertory and Reference Works) in combination with Vital Quest using practical case studies. Modern software solutions, which support the practical application of the Sensation method enormously. Afterwards all lecturers will be available for a panel discussion.
The following lecturers have already confirmed their participation: Anne Schadde, Annette Sneevliet, Andreas Holling, Dinesh Chauhan, Jayesh Shah, Rajan Sankaran, Mahesh Gandhi, Mike Keszler, Paresh Vasani.
The congress language is English, simultaneous translation into German and Russian is available. Congress tickets are available now with an early bird discount. Look forward to instructive contributions and exciting insights into the work of pioneers of homeopathy.
Open ONE WISH congress details
Light-filled wishes
Jürgen Weiland,
WISH president and ONE WISH conference moderator