Trauma and Sensation
Leading representatives of the sensation method came together for the congress of the World Institute of Sensation Homeopathy (WISH), held in Munich from May 12-14, 2017. They showed how the exploration of traumatic experience at the level of the vital sensation can facilitate deep-acting prescriptions.
Ulrike Schuller-Schreib, Christa Gebhardt and Jörg Wichmann
Anne Schadde
was the first of the 17 assembled experts from all over the world to address the gathering, with her case of a woman who buried the early experience of her brother's death deep inside herself. An innocuous stimulus triggers the surfacing of the deeply buried unconscious trauma, associated with feelings of guilt originating in childhood. The homeopath and psychotherapist explained how the limbic system stores events which can later emerge in an uncontrolled way. Black tourmaline corresponds to the picture of deeply buried emotions, an outer hardness and dogged perseverance. It heals the patient's autoimmune disease and the sensation of darkness that she has felt in her life ever since childhood.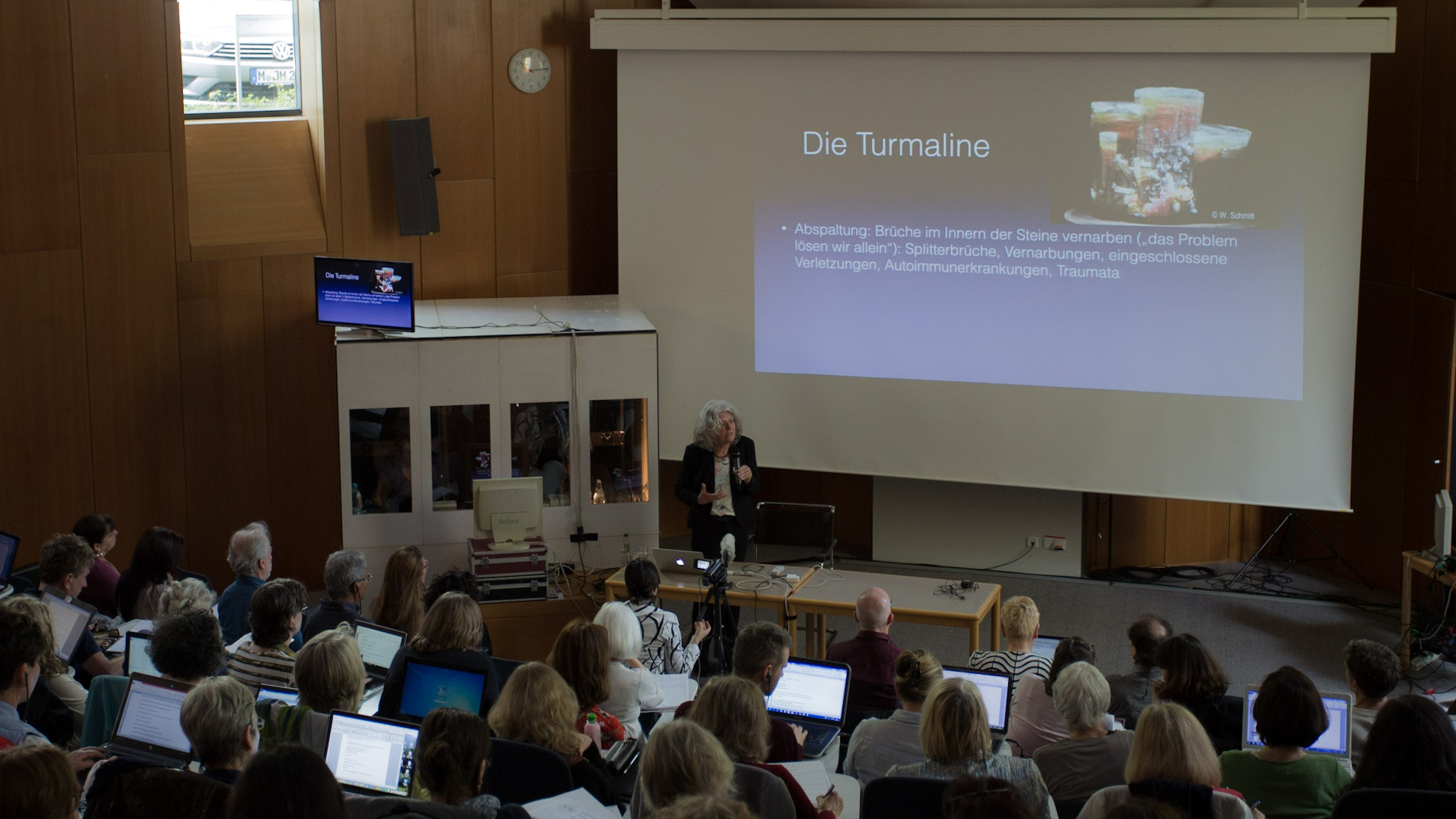 A psychological trauma can have a direct physical effect, impeding the organism's self-healing mechanisms. The sensation of Boraginaceae in general and Symphytum in particular was elucidated by
Willi Neuhold
in a case of a fractured cervical vertebra, in which a callous only forms after the remedy is administered. His video presentation leads via precise observation of the patient's hand movements to the recognition of how exactly the patient's physical and mental dynamics correspond to one another, as exemplified in the polar sensations of this plant family: "growing together / merged" versus "pulled apart / torn."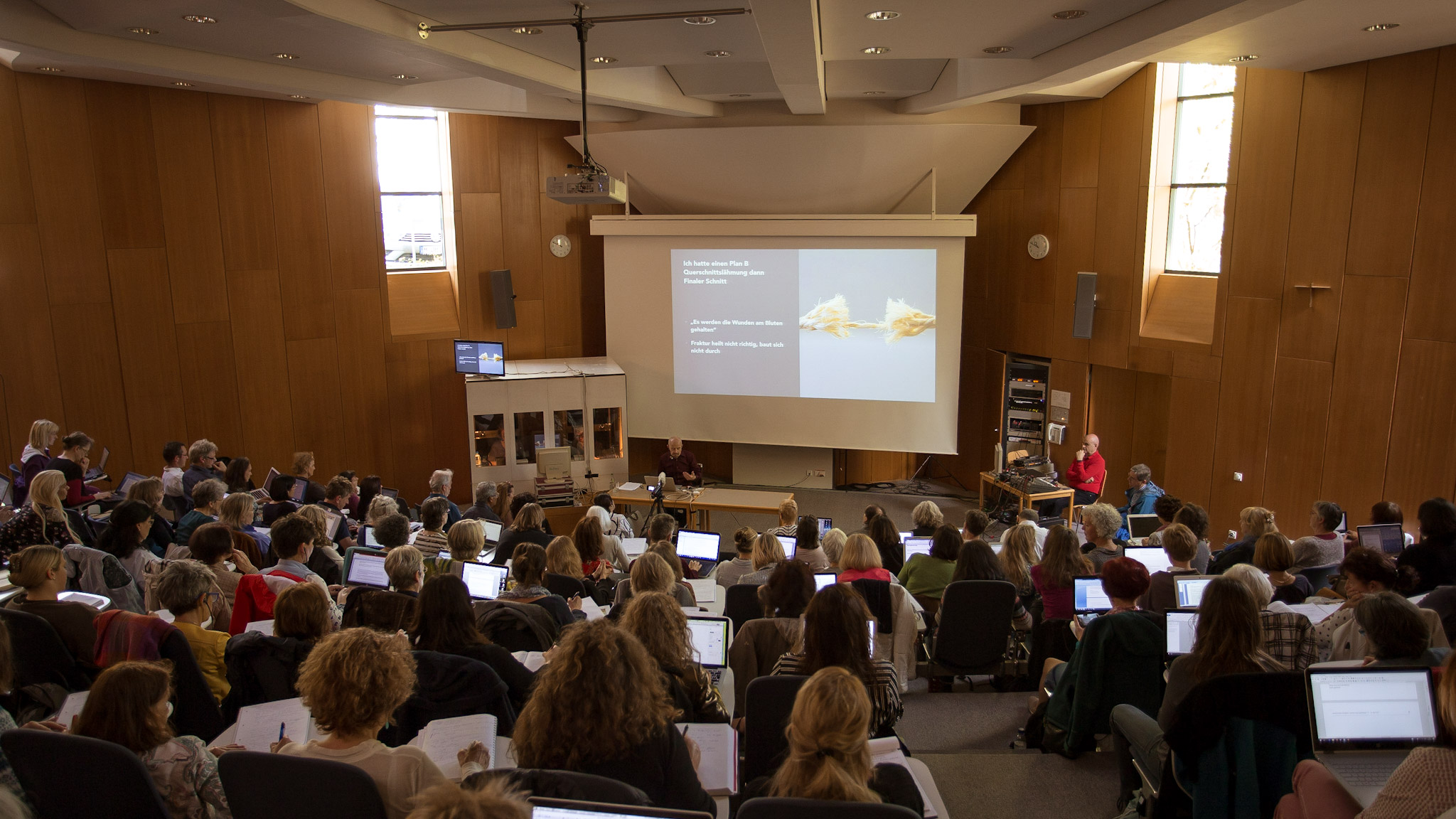 Read more...